Custom paper tubes packaging are made from 100% recycled Kraft paper raw material through rolling and gluing to tubes with a metal mold which with different diameters, after the glue in the tubes are dried then cut them into the specific length customer required. So both the tube diameter and tube length can be custom made to the customer's specifications to fit any products you want to pack. The tube inside can be laminated with an aluminum foil layer for food as food safe packaging tube boxes. Also many other customization options such as insert, lids, etc
Custom paper tube packaging is an excellent way to showcase your brand and products. Unlike traditional packaging, paper tube packaging is eco-friendly, and it can be recycled easily. By using custom paper tube packaging, you can reduce your environmental impact and show your customers that you care about the planet.
Paper tube packaging is also an excellent way to differentiate your products from your competitors. With custom printing options, you can add your logo, product information, and other branding elements to your packaging. This will help your products stand out on the shelves and make a lasting impression on your customers.
Custom printed cardboard tubes are made by wrapping the custom printed art paper onto the plain Kraft paper tubes outside, that's the artwork you see on the round tubes, they are not printed directly onto the tubes, they are actually wrapped with printed paper. Except for full color printed artwork, we are able to apply some premium finishes such as hot foil stamping with gold or silver foil and other color foil. Spot UV is also a popular way to enhance the printed effect of your artwork on the tube to draw the attention of the consumers when these custom printed tube packaging packed your goods on a retail shelf. If you want to save cost, you can also choose to purchase ready-made plain Kraft paper tubes and apply your own custom labels on them. The plain tubes are available in Kraft, white and black color. However, we strongly suggest you to custom made your own branded custom cardboard tubes for your products to promote your brand let consumers well recognize your brand easily in the future with just a bit more cost for custom tube packaging than plain tubes.
As a professional custom cardboard cylinder tube box packaging manufacturer, we provide many customization options from tube structure, tube lid, tube insert, to tube printing and finish for different packing requirements, you are able to easily notice the difference and find the best custom tube option for your application packing.
Eight main paper cardboard tubes packaging structure styles.
There are four common structures in biodegradable paper tube packaging. Let's go through them one by one:
Before we determine that you choose cardboard packaging to pack our products, you understand that some tube basic knowledge is very important, paper tube packaging style will enhance your product competition and appeal.
This style is the most common seen paper tubes in the market, it's consist of 3 parts, the top lid is one piece, the tube bottom part has 2 pieces of walls, the inner neck is a longer tube wall glued inside the outer base to make up the tube body. The cardboard top lid or cap is shorter than the outer base. 3 and 1 overlap to give the final effect of 4.
From the outer base, inner neck to top lid, their length can be changed as required and all of them can be wrapped in different color printed paper to come out colorful designed cardboard tube packaging boxes.
This cardboard tube structure is the variant of style 1#, it changed the long outer base to a shorter one, and make the shorter cap lid to be much longer on top, some customer like this style for their specific product packaging. The tube inside neck can be both white color or brown Kraft paper as per your requirements, also the inside neck can be any length you want.Inner tubes can also be printed on request.
This tube box style is very close to style 2#, the only difference you may notice is the exposed neck gap when the lid covered the base. It shows a bit inside neck color which can be seen from outside, it has an impress looking when the inside neck wall with a different color from the outside printing on the tube surface, some clients are fond of this tube structure.
Different from the 3-piece cardboard tube structure styles, there is another 2-piece tube packaging style, which only consists of the top lid and the bottom base two tube parts, the top lid usually is shorter than the bottom base, so it can be easier to lift off the lid to open the tube, also it can show a part neck of the bottom base color make it looks good.
The top of the paper tube presents a flat surface like a bottle cap or the curled edge can make a transparent window on the top, so that consumers can observe the goods inside without opening the packaging tube.
This kind of structure is especially suitable for many kinds and styles of gifts and ornaments industry.
Our newly developed biodegradable ECOPET makes fully transparent plastic tubes,
Stronger paper tubes are used at the top and bottom. Enhance the display effect. Increase sales rate.
cannabis states that require child resistant packaging California's Bureau of Marijuana Control (BCC) regulations state: "As of January 1, 2020, packaging containing marijuana merchandise shall be resealable, tamper-proof, and child-proof." (California Code 16, Section 5413(b).) The state's two other major marijuana regulators — CalCannabis Grow Licensing (The California Department of Food and Agriculture) and Manufacturing Marijuana Safety (the California Department of Public Health) — also require "child-proof" packaging by January
Flush-fit push-up tubes are made from 100% paperboard packaging, which is renewable, biodegradable, recyclable, and a great eco-friendly alternative to petroleum-based plastic. The paperboard tubes feature a fitted cap and a free moving paperboard disk in the bottom, as well as an oil-resistant barrier, making them great for products such as lip balms and lotion bars.
Two different opening edge treatment styles of paper cylinder tube packaging
There are two main opening edge treatment types tubes, one with a round rolled edge, another with a smooth cut opening without a rolling edge. Most people prefer the cylinder tubes with round rolled edge opening, because it can't see the cut edge looks more tidy and clean, the other benefit is the rolled edge won't be easier scraped when putting on the cap, but the tube opening without a rolled edge is more often to be scraped by the cap. The advantage of the tubes without rolled edge is that it has the same wide diameter from opening to bottom inside, good for storage bottles without extra room to inside walls, won't cause shaking during shipment. As the rolled edge opening is smaller than the tube inside wide, you should consider this when you select the correct opening treatment style for your custom cardboard tube packaging to best fit your product properly.
The unit price of these two open edge treatment style tubes is quite similar, you can choose one best suit for you
Cardboard lid and metal lid
For custom paper tubes, there are 2 different kinds of lids are available for choice. The most common one is the cardboard made lids with the same paper board material as the cardboard tubes, this is also the most cost-efficient and has more customization abilities than the other material lids, they can be customized printed with any artwork and made to any size. The second choice is the metal lids, which are mostly in silver, gold, and black three colors, can be printed and embossed a logo on it, but need a large order quantity, also the available sizes in the market are limited, not as flexible as the cardboard lids. For disposable packaging, we recommend the cardboard one, which is also a cost-saving option with more customized features.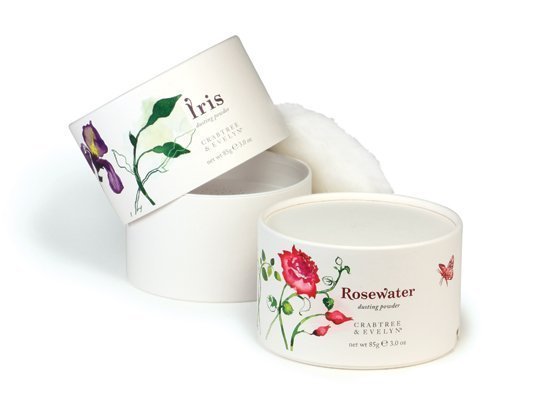 The paper cardboard made tube lids are the most popular lids, they are made with the same material as the tube itself, the thickness of these lids is about 1mm same as the tube wall thickness. They can be natural brown Kraft or custom printed with artwork, also can apply some premium finish such as foil stamping or spot UV on these cardboard lids.
The metal lids option for the paper tube packaging is available in black, silver, and gold colors with limited different sizes. Both the top lid and bottom lids of the cardboard tubes can be assembled with the metal lids. These metal lids can be customized with a logo printed or with an embossed, debossed logo in a large order quantity. cardboard lids.Often used in powdered food or wine packaging
Custom Cardboard Tube Packaging Manufacturer - Extended features
Except for standard-made cardboard tube packaging, they can also be customized with some extra features to meet different packing needs with some accessories like foam insert, rope handle and they can be aluminum foil coated inside. If the cardboard tubes are for packing foods or grease contents, the tube inside should be laminated with an aluminum foil layer on the cardboard wall enable to contact with food directly. Some tube packaging is for packing cosmetic product bottles, in order to protect them from damage during shipping, we recommend placing a piece of foam insert with a hole die-cut to fit the bottle inside tightly to prevent it from moving around in the tube. If you like to have a handle for your customized cardboard tube packaging for carrying, it's possible to have a rope handle attached to the tubes. It can also attach a small piece of ribbon on the cardboard tube lid for decoration or as a pull to help lift off the lids to the opening. These are the available customization options we provided.
It's a good idea to coat a layer of aluminum foil onto the inside wall of cardboard tubes to make them be able to pack food inside which directly contact with the tube wall. Also, the aluminum foil layer help prevent moisture well after sealing the tubes.
You can choose gold color or silver color aluminum foil to be laminated inside the tubes.
You can choose a plastic or foam insert to place inside the cardboard tubes to best fit your product such as essential oil bottles, so they won't move around in the tubes if the tube has some extra room inside. The foam color can be white EVA foam, black foam, and grey color, they are the most commonly used. Sometimes the paperboard insert is also applied.
ome customer want to attach a small piece of different color ribbon pull on the cardboard tube lids, it can help pull the lids to open the tube, it can also help to make the tube looks more cute and more luxury to stand out the packaging of your products in the shelves. It's able to print your own brand logo on the ribbon in a large order quantity.
It's possible to attach rope handles go through into the cardboard tube wall by drilling holes, it can be one rope or two ropes as required. You can choose a similar color rope as the printing on the tubes to decorate the tubes as well as for carrying purposes. The rope can also go through the tube lid along with the tube body, so the lid will not drop after opening.
Custom Cardboard Tubes Packaging-Brown Kraft black and white paper
The cardboard tubes are made from recycled Kraft paper, so the natural color of the tubes is brown Kraft, but we can wrap different color paper onto the tube surface to make colorful tube packaging, on both inside and outside. The brown Kraft surface paper can be simple color printing and look natural. The white art paper is the most used if you want to print a full-color artwork, just like they are used to wrap on other gift boxes packaging because art paper is the best suitable paper for printing to get quality printing results. If you like to have a black color cardboard tube, then need to wrap a matt black Kraft surface paper. Black paper is not an ideal paper for printing, usually only print white ink on it, but they are perfect paper to apply a special finish such as spot UV, hot foil stamping to get a luxury feel packaging.
Brown Kraft surface paper is the most commonly seen on cardboard tubes, both inside and outside are brown Kraft. Most of them are with a single color or two colors printed natural tube packaging, Kraft paper also have color difference.Because most of them are made from recycled paper.
These cardboard tubes with white art paper coated surface are good for printing, they can be full-color printed with your complicated artwork in CMYK even PMS colors, If you want a gorgeous color and platinum as well as embossing and embossing craft, it is recommended to choose delicate white paper.
Both internal and external tubes can be wrapped in black color surface paper, usually, they are custom printed in white ink, Recommended screen printing white not only clear font and rich concave-convex feel. Black paper is not suitable for color patterns, there is no way to set off bright colors.Aluminum foil gold or silver is also recommended for black paper.
Various Printing and finish on custom cardboard tubes cylinder packaging
People don't like plain packaging, because they don't catch eyes also can't help to promote their own brand products, so it needs to print your own logo and artwork with some product images and instructions. Custom offset printing is the most popular method on retail product packaging, almost all the artwork you designed on the computer can be printed on the packaging boxes. Except for standard printing, there are other special finish treatments that can enhance the packaging looking to stand out your products. The shiny foil stamping and spot UV can create a luxury look. Taking these special finishes in your packaging in a proper way can make your tubes look amazing.
You can choose to print only a simple logo and text on the Kraft cardboard tubes to have a natural-looking, also it's able to print an eye-catching full-color artwork on whole tubes to cover all the tube surfaces. In fact, the printing cost is similar.
There are different color foil that can be applied to the tubes, silver and gold colors are the most popular choices. Not only can foil logo but can also foil texts which are big enough to be foiled, otherwise will have a blur looking.
Do not misunderstand that only black tubes can apply the spot UV finish, as the spot UV oil is transparent, so they are obvious on black paper to have a glossy looking, they can also apply on other color printed tubes, usually apply on a matt finish tube.
Cardboard circular tube packaging application case
Why people choose to use a cylinder tube to pack their products, instead of other folding carton boxes or rigid boxes, the main reason is the shape of the tube is round, this property makes them a perfect choice to pack things like bottles, glasses, jars, and candles, etc round shaped items. People also like cylinder packaging because they are easier to hold in hand thanks to the smooth tube wall. Below are some general applications our customers to custom the tube packaging used for, like T-shirt clothes packing, essential oil bottles, vape cartridges, vape pens packing, perfume bottles, red wine bottles, and candles, etc. Another popular application is cardboard lipstick balm tube packaging. Some example pictures as below, you can also go to a single page of the specific application to view more customer cases photos to get inspiration ideas for your own tube packaging.
Cardboard round cylinder tubes are a good choice for packing handmade candles, you can put candles directly in the tube packaging, also you can put your candle jar into it. These Kraft or custom printed tubes can help you promote your candles.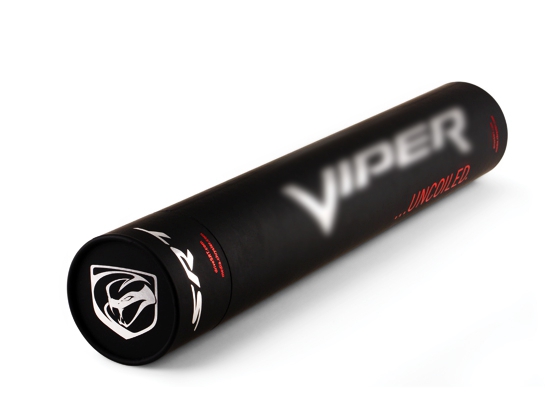 These cardboard tube packaging suits for packing retail clothes like T-shirts, underwear by rolled these clothes to a round bar and can easily fit them into the custom size tubes to display in the shop shelves with printed images on the tube outside.
Custom cardboard tubes are popularly used to pack glass oil dropper bottles for essential oil, CBD oil, facial oil, and hemp drops oil bottles, use small cardboard tubes with custom printed on them to outstand your oil product from those packed in folding cartons.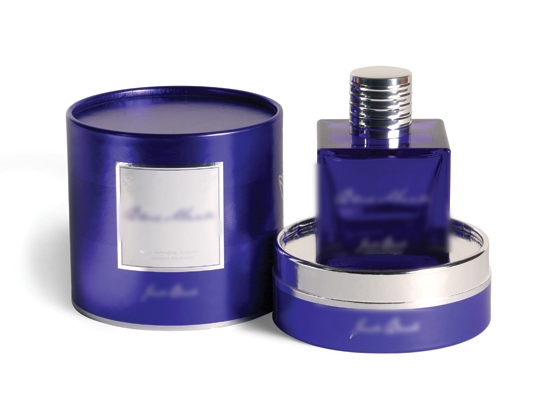 The cosmetic industry needs various packaging boxes to pack countless beauty products. Those small bottle perfumes can choose to be packed with a piece of small custom printed paper tube to make it as a special present gift for delivering love.
The cardboard tube is also a perfect packaging for wine glass bottles, luxury red wine vendors like to pack their wines in the tubes packaging instead of normal boxes. With premium printing and finish make the packaging looks luxurious for your wines.
Custom paper tube packaging boxes for wine glass bottle packing
If you want to custom made your own personalized CARDBOARD TUBE packaging boxes, or you are at the early stage want to know a price idea or get a tube dieline to make artwork designing, you can simply click the below button to fill out a quick form to request a quote from us, we will send a quote to you within 12 hours after receiving your inquiry. Contact us Now!